In our Constitutional Law module this week, we discussed the "education" provision, which is dealt with in article 42 of the Constitution. We discussed the following issues:
Parental Rights in Education
The role of the State in providing free education
The Right of the Child to Receive Education
Special Educational Needs
Religion and the Education System
Although it wasn't the most riveting of topics which I have been engaging in throughout the semester, it did still make me think about the current state of our education as a whole.
The most demanding issue that sprung to my mind when we discussed the education provision was the flimsiness of the "free" element that is attached to the education provision. Of course, in theory, education is provided for free to all children across Ireland. However, it is well known that education in reality is 'free' to no one. There is inevitably some cost attached to parents, whether it be through the purchasing of uniforms, new shoes, school books, stationary, P.E. Gear, "voluntary" fees, the list goes on.
Upon researching this thought, I found an article which outlined that the average cost of parents to send ONE child to primary school PER YEAR is a shocking €816. Upon some more research, I came across the Barnardos campaign for free education. It leads a strong, statistics based campaign by demonstrating the true costs for parents sending a child to school. Take a look at one of their campaign videos here.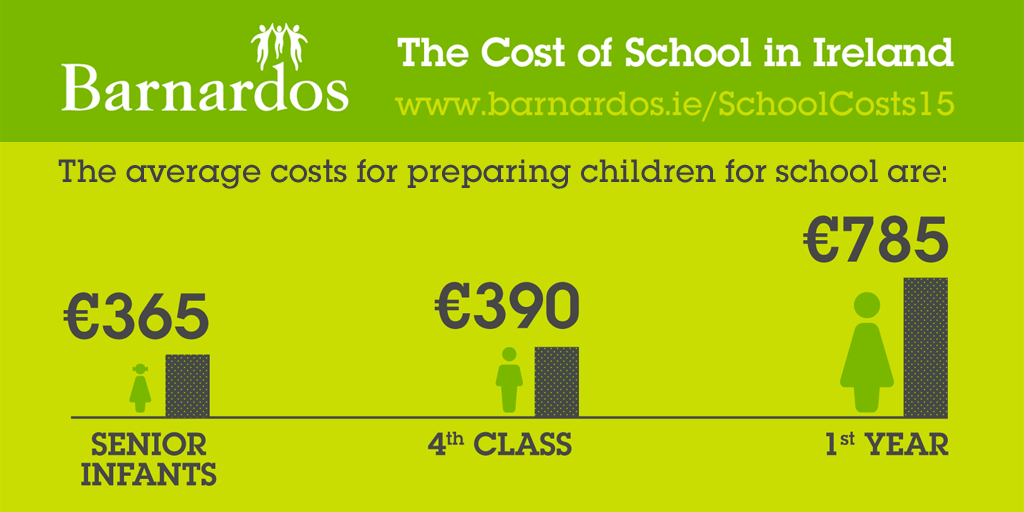 I was glad to see that at least something is being attempted to be done in aid of the misleading provision of article 42.4 that says education is "free."
On a brighter note, it did dawn on me what a high standard of education we have in Ireland. In studying the education provision, we discussed how the State has to provide a certain "minimum" standard of education to children. Yet, on studying relevant case law, I found that the standard that the State imposes is very minimal, as can be observed in the case of D.P.P. v Best.  Yet, we are still ranked as having one of the best education systems in the world, more specifically, being ranked 9 in the Global League Table.
Despite our grossly expensive educational costs, at least we are still doing something right in being recognised as a top educational country, right?
What do you think? Do you think making education more financially accessible is something which needs to be addressed by our government soon? Let me know what you think!
Until next time,
Laura.